The late blues legend B.B. King will be the subject of a special tribute at this year's 38th annual Playboy Jazz Festival in Los Angeles.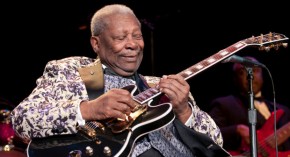 The L.A. Philharmonic has announced the lineup for the festival at the Hollywood Bowl, the weekend of June 11th.
The Robert Cray Band with guest Sonny Lendreth and Roy Gaines will play the B.B. King tribute
Other headliners include Foreplay, celebrating their 25th anniversary and 12 year old Indonesian pianist Joey Alexander who received a standing ovation at last month's Grammy Awards.