One of British cinema's most acclaimed cinematographers has died at the age of 103.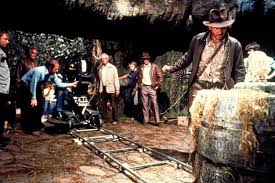 Douglas Slocombe filmed the Nazi invasion of Poland in 1939.  To a newer generation of movie goers, he's being remembered as the man behind the camera for "Raiders of the Lost Ark, as well as two "Indiana Jones" sequels.
Over his career, Slocombe was nominated for three Oscars and in 1995, received a  lifetime achievement award from The British Society of Cinematographers.