Environment Canada is warning of a major storm system that's expected to affect Ontario on Wednesday and Thursday.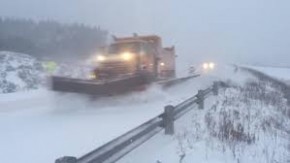 The weather agency says a low pressure system, now developing over the southern US states, will track northeast to reach Southern Ontario by Wednesday.  The storm is expected to bring rain and significant snow to some areas, along with the possibility of freezing rain.
The track of the low is still uncertain at the time, which Environment Canada says will affect the locations of the heaviest snow and areas at risk of freezing rain.  You are advised to continue to monitor alerts and local forecasts which will be updated as more storm details are available.