Nicole Kidman has been named best actress in a play for "Photograph 51."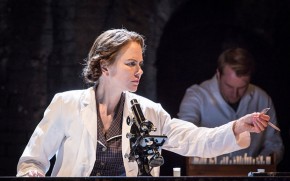 London's "What's On Stage Awards" cited Kidman for her role as Rosalind Franklin, one of the team that discovered the double heilix structure of DNA.   "Photograph 51" was also named best new play.
Benedict Cumberbatch was named best actor in a play for "Hamlet" and Dame Judi Dench was awarded the best supporting actress award for her performance in "The Winter's Tale."
The awards are sponsored by the website "whatsonstage.com" and decided by public vote.