Beginning Sunday you'll be able to slip inside and spend some time inside a painting in Chicago.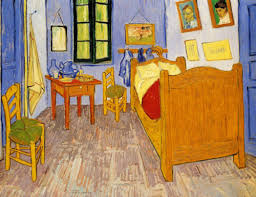 The Art Institute of Chicago has recreated Vincent Van Gogh's bedroom in an apartment in the windy city and is renting it out for $10 per night.
Art lovers have already snapped up all available dates in February, but there will be more opportunities for the experience when the museum releases more dates on Airbnb.
A group of local artists helped recreate, in painstaking detail, the simple wooden furniture and rich colours of Van Gogh's "The Bedroom", one of his most recognizable works.
Reservations are restricted to a single night and will include two tickets to the museum and a special exhibit which brings together all three versions of the painting.