Comments by Meryl Streep are raising new questions about how well Hollywood understands diversity.
The 66 year old 3-time Academy Award winner is heading an all-white film jury at the Berlin International Film Festival.
An Egyptian reporter asked her if she understands the Middle East and North Africa. Streep said she did, in part, because she'd "recently seen Timbuktu."
Eventually, Streep acknowledged she knew little about the region, but said she has "played a lot of different people from a lot of different cultures."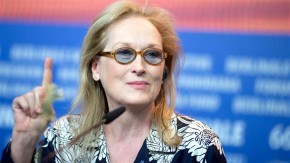 "There is a core of humanity that travels right through every culture, and after all we're all from Africa originally," she said. "Berliners, we're all Africans really."
Streep's publicists did not respond yesterday to requests for additional comment about what she meant by all that.