A new Angus Reid on-line poll has discovered that the majority of those responding don't want Uber banned, but want the service regulated much like the taxi industry.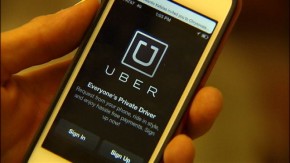 Two-thirds of the more than 1,500 people participating said Uber should be regulated with more than 70% saying they're open to Uber operating in their communities.
The poll was conducted last month and is being released as taxi drivers in Toronto have called off anti-Uber protests to coincide with this weekend's NBA All-star festivities in Toronto.
Taxi drivers in Toronto, Montreal and other Canadian cities argue that the ride sharing service is stealing their business because Uber isn't subject to the same fees and regulations that govern the taxi industry.
Earlier this week, Montreal taxi and limo drivers targeted the city's airport as part of thier protest against Uber and promised to increase pressure tactics if the company doesn't suspend operations.