Hot on the heels of beer in supermarkets comes news that some 70 Ontario  supermarkets will be selling wine by the fall.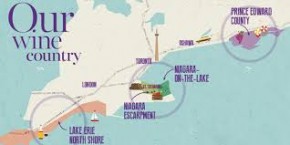 Published reports indicate the formal announcement will come later this month in advance of next month's provincial budget.
Sources say the Wynne Cabinet was given a confidential briefing on the matter Wednesday by Ed Clark, the province's privatization adviser.  He apparently spelled out the balancing act between rising consumer demand for wine in grocery stores and the industry's fears of liberalized sales.
The new rules will apparently give special protection to Ontario wineries, granting them initial exclusivity in 35 of the newly licensed outlets by restricting sales to locally produced wines.
The initial 70 outlets is expected to grow to 150 in the coming years, with international wines to be included in sales.