A Rodin sculpture, once owned by actor Sylvester Stallone, has set a new auction record for the artist.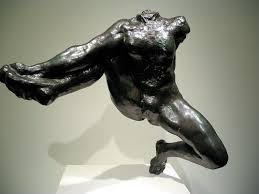 The daring nude bronze "Iris, Messenger of the Gods" sold for almost $17 million in five minutes of bidding at Sothebys, London.
The previous auction record for a Rodin was set in 2008 when his sculpture of "Eve" sold in New York for $13 million.
Iris is considered extremely rare because it was cast between 1902 and 1905, during Rodin's lifetime.
The artist died in 1917 at the age of 77.