There is another example of the ongoing shakeout in Canada's retail sector.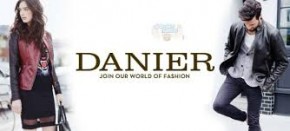 Danier Leather has started insolvency proceedings as it seeks an investor, a buyer, or to liquidate its assets.
The Toronto-based retailer operates 90 stores across Canada and says it lost $27 million dollars over the past two years and expects to lose at least that much again this year.
The retail shakeout has already impacted employees at Target Canada, Best Buy, Mexx, Smart Set, Indigo Books and Sony.