Dancer Benjamin Millepied, who choreographed the 2010 movie "Black Swan" and who is married to its star, Natalie Portman, has resigned as dance director at the premier ballet company in Paris.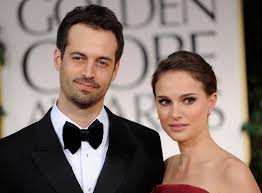 A statement released today says Millepied is leaving for personal reasons, although French media have reported on tensions around his efforts to innovate at the storied Opera de Paris since he joined 15 months ago.
Millipied says his role didn't allow him enough time for creation and artistic expression.  He's criticized performances in the past, saying they sometimes looked like wallpaper and were deadly boring.
The director of the Opera de Paris has called a news conference for later today to clarify the situation.