Legendary Zoomer actress Meryl Streep will preside over the jury that chooses the winners at this year's Berlin International Film Festival.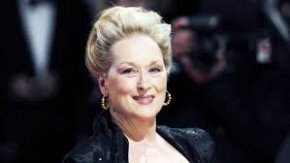 In all, some 18 movies are in contention for the Golden Bear Prize, the festival's top honour.  New movies starring Colin Firth, Nicole Kidman and Kirsten Dunst will compete with films from Iran, Tunisia and the Philippines.
The 66th annual version of the Berlin Festival kicks off February 11th and runs to the 21st.
The festival's director says it's hard to pin down any single overarching theme, but adds many of the movies being shows address the search for happiness and migration in the world in very, varying forms.