Thornhill's Milos Raonic took Britian's Andy Murray to five sets this morning before bowing out of the men's semi final at the Australian Open.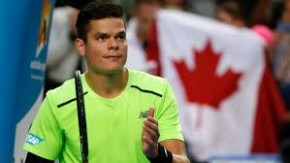 Raonic, who is ranked 14th in the world, began strong taking the first and third sets, but started to fade in the fourth set after suffering a leg injury…
Murray, the world number 2, will face world number 1 Novak Djokovic in the men's final Sunday.   Saturday's women's final features world number 1 Serena Williams against Germany's Angelique Kerber, who is ranked number 6.