A public inquiry in England has found that the murder of a former Russian spy in 2006 was probably approved by Russian President Vladimir Putin.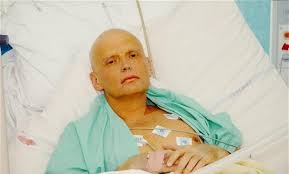 Alexander Litvinenko died 43 days after drinking tea laced with radioactive polonium-210 at a luncheon with two – now former – Russian spies.  Litvinenko was a  fierce critic of the Kremlin.
Inquiry judge, Sir Robert Own, said he was "sure" Litvinenko's murder was carried out by the – then – operatives of Russian intelligence.  Both are wanted in the UK for questioning, but Russia has refused to extradite them.  The judge concluded that the use of polonium-210 was, at the very least, a strong indicator of state involvement because it had to be made in a nuclear reactor.