American actor Leonardo DiCaprio has attacked what he calls the corporate greed of fossil fuel companies and their attempts to set the global warming agenda".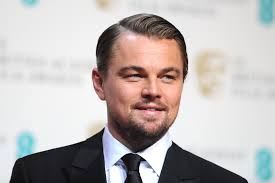 DiCaprio was honoured at the World Economic Forum in Davos, Switzerland, for his work on climate change. He told the forum the solution to climate change is to keep fossil fuels in the ground.
Also honoured were 48-year old Danish artist Olafur Eliasson and 34-year old Chinese actress Yao Chen who were given the Crystal Award which the Forum uses to recognize artists whose contributions are said to be improving the state of the world.