Health officials in Toronto and Hamilton have issued cold weather alerts warning of bone numbing wind chills.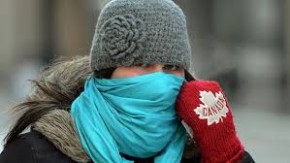 Temperatures are forecast to be in the -12 to -7 range today but it will feel much colder with the windchill factored in.   The wind chill is expected to hover around -20
Warming shelters and extra services are being made available for the homeless.  People are also urged check on anyone they know who could be at risk from the cold.