Snow squall warnings and watches are in effect for a large swath of southern Ontario stretching from Wiarton to Kingston this morning as Mother Nature brings us another taste of winter.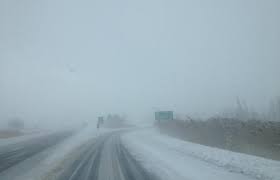 Collingwood, Barrie and northern York and Durham Regions are included in the squall warnings and an Environment Canada meteorologist says the north shore of Lake Ontario may also get hit.
On top of that, another round of wintery weather is expected to move through after midnight tonight with the Toronto area expected to see about 5 centemetres of new snow.