The best selling novel of 2015 is the just the second book she ever published.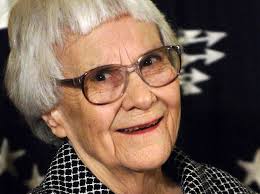 Harper Lee's "Go Set a Watchman" topped the U.S. bestseller list in 2015.  It sold 1.6 million copies more than half a century after her Pulitzer Prize winning first book, the 1960 classic "To Kill a Mockingbird", was published.
"Watchman" was released in July and pre-orders made it an instant bestseller.
The novel features many of the characters of Lee's first work which was turned into an Oscar-winning movie starring Gregory Peck.