Much-honoured Saskatchewan first nation's artist Allen Sepp has died at the age of 87.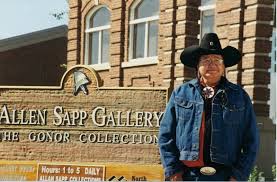 Sapp was an officer of the Order of Canada, a member of the Royal Canadian Academy of Arts and a winner of the Governor General's Award for his illustrations in the children's book "The Song Within My Heart."
Saskatchewan Premier Brad Wall paid tribute to Sapp calling him one of the province's best, who told the story of the Cree and of Saskatchewan.
A showing of Sapp's work in Saskatoon drew 13,000 people in 1968.  His work went on to be shown in galleries in London, New York and Los Angeles.