Russian baritone Dmitri Hvorostovsky has withdrawn from four performances at New York's Metropolitan Opera in February because of ongoing treatment for a brain tumour.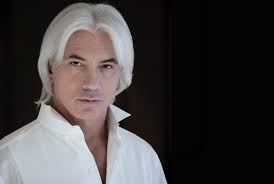 The 53-year-old also has a concert scheduled at Toronto's Koerner Hall, February 21st, although there is no word yet on whether he'll be well enough to perform then.
Hvorostovsky announced the diagnosis in June and cancelled performances through August to undergo treatment in London.
He is currently on stage at London's Royal Opera through January second.