Toronto Ward 7 Councillor Giorgio Mammoliti says maybe it's time to bring in the army to assist Toronto Police in ending the city's recent spate of gun violence.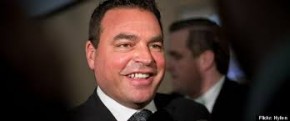 Mammoliti was speaking last night at the scene of the city's latest gun death which police describe as a targeted shooting in north Etobicoke.
The councilor blamed drug dealers for terrorizing communities here in Toronto and said once we stopped the police practice of carding, these shootings started to increase.