168 Syrian refugees, sponsored by the Federal government, are due to arrive aboard a Canadian Forces airplane at Pearson Airport at 9 pm tonight.  Prime Minister Trudeau plans to be on hand to welcome them.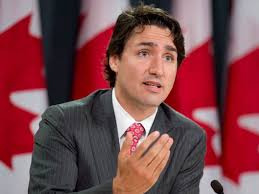 Last night, people cheered and applauded as two families of Syrian refugees emerged from the arrival gate at Pearson to meet their private sponsors; many of whom have themselves emigrated from the middle east.
Temporary processing centres have been set up at Pearson and Trudeau Airport in Montreal to handle the thousands of newcomers due by the end of February, aiding them getting settled with permanent resident status an social insurance numbers.
A second flight with another 300 government sponsored refugees is expected to arrive in Montreal on Saturday.