Toronto Mayor John Tory is off to Paris next week to take part in the cities portion of the UN Summit on climate change.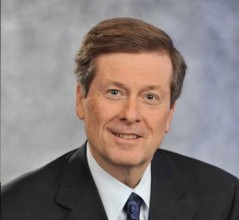 Toronto has committed to an 80% reduction in green house gas emissions by the year 2050. The mayor says the city will need to partner with other levels of government in a coordinated program and develop new ideas on combating climate change, which is what he hopes to bring back from the summit.
In the meantime, Tory says the city can start by building the transit it needs and retrofitting city owned buildings with climate change in mind.