The defense moves into the driver's seat today at the James Forcillo murder trial.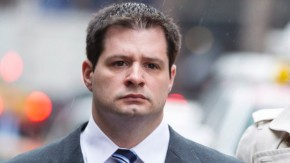 Forcillo is the Toronto police officer who was charged after shooting and killing 18 year old Sammy Yatim aboard an empty streetcar in the summer of 2013.
The crown wrapped it case Tuesday.  Later today Forcillo is expected to testify that he believed Yatim was an imminent threat to his safety and the safety of members of the public.  Forcillo has pleaded not guilty to second-degree murder and attempted murder in a case that hinges on whether his use of lethal force was reasonable and justified.