Music sensation Adele's new album has sold more than 2.3 million copies in the U.S. during its first three days on the market.
That's a tremendous number for the album titled "25." – and a big boost for a music industry that's seen sales steadily falling in the era of digital.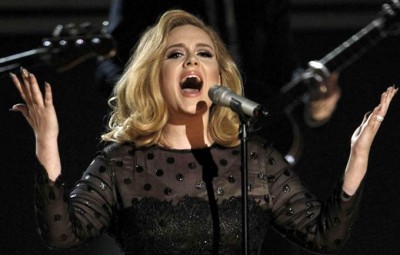 To put that three day sales number into clearer perspective – only three other recordings have sold more than a million copies – to this point in all of 2015.
Nielsen Music says Adele will almost certainly break the one-week record for sales.
That was set by 'NSYNC in 2000 – with 2.4 million for "No Strings Attached."