Stratford Festival goers will be in line for next year's North American premiere of "Shakespeare in Love".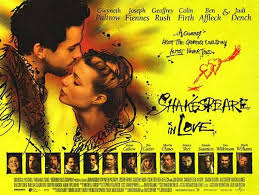 Tickets for the musical, which is based on the 2004 Oscar-winning film, went on sale Sunday for Stratford Festival members.
The musical is based on the screenplay by Marc Norman and Tom Stoppard and adapted for the stage by Lee Hall, creator of the stage and screen versions of Billy Elliot.
The movie won seven Academy Awards, topped the box office by earning for the $289-million, shot Gwyneth Parltrow to fame and even inspired Prince Edward's title "Earl of Wessex."
The show is scheduled to run at Stratford from April to October of 2016.