Environment Canada has issued a snow squall watch for the Barrie – Collingwood area warning that snow squalls could develop late tonight and continue through tomorrow.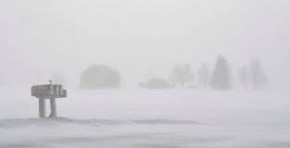 The weather office says local accumulations could reach 15 centemetres by tomorrow afternoon and warns that, under the snow squall bands, visibilities could be significantly reduced.
For areas along the shore of Georgian Bay, accumulations should be lower because temperatures will be a few degrees warmer due to the relatively warm water.