Investigative journalist Svetlana Alexievich has been awarded this year's Nobel Prize for literature.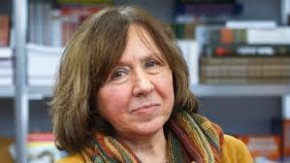 In announcing the win this morning, the Swedish Academy cited her polyphonic writings; calling them a monument to suffering and courage in our time.
Over her career, Alexievich has used her journalistic skills to create literature chronicling the great tragedies of the Soviet Union, World War II, the Soviet invasion of Afghanistan and the Chornobyl nuclear disaster.
The 67 year old Ukraine-born author is the first Belorussian to win the prize and the first journalist.
Alexievich will receive her medal at a ceremony December 10th.