Marvin Gaye, George Harrison, Jimi Hendrix are among the A-listers who may enter the Songwriters Hall of Fame in 2016.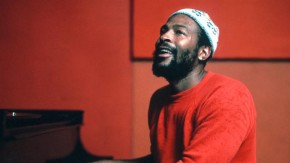 Other nominees include Tom Petty, John Mellencamp, Blondie, Gloria Estefan and Sly Stone.
Non-performing songwriters who may go in include, Motown founder Berry Gordy.
Winners will be inducted in New York City next June.
Performing nominees include Michael McDonald, Jeff Lynne and Steve Miller.