Toronto city council has voted to regulate Uber.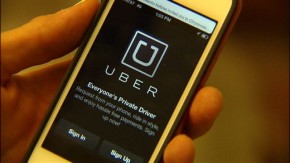 By a vote of 32 – 12 councilors have chosen to back Mayor John Tory's push to create a level playing field.  And while some taxi drivers believe they have lost, Councillor Janet Davis say the vote was actually in favour of taxis.
The vast majority of councilors voted that new, technology-based services like Uber be covered under city-bylaws.  That means Uber will have to apply for licensing as a taxi and brokerage service and pay an annual fee.  In addition, Uber is now only permitted to connect its users with municipally licensed cabs;  something Beck Taxi's Kristine Hubbord calls a step in the right direction…
Uber Canada's GM Ian Black says they have no intention of ceasing operation until a staff report comes back in the spring.  Black says Uber has a responsibility to its 400,000 users and its 16,000 drivers.