Hillary Rodham Clinton has broken here longstanding silence on the Keystone XL Pipeline.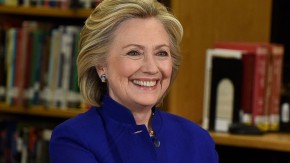 The U.S. Democratic presidential hopeful has come out against it.
During a campaign stop in Iowa, Clinton called the project a distraction and said it she doesn't believe it's in the best interest of "what we need to do to combat climate change."
The project is vigorously opposed by environmental activists in the U-S.  In Canada, the Keystone XL pipeline is backed by two of the country's major federal leaders; Tory Prime Minister Stephen Harper and the Liberal's Justin Trudeau.
The pipeline would carry Canadian oil sands crude, overland through the United States, to refineries along the Gulf Coast .