When it comes to the amount of fast food children and teens are consuming, there hasn't been much change from the way it was twenty-five years ago.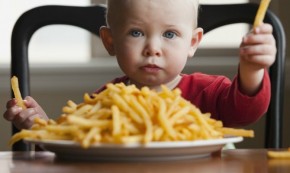 A U.S. government report suggests about one-third of children and teens eat pizza or other fast food every day; the same as it was in the 1990s.
There has also been no change in the proportion of calories that kids get from fast food daily, which has been at about 12 per cent for the last decade.
That's slightly more than the 11 per cent previously reported for adults.
Fast food is considered heavy in calories, and scientists have pointed at drive-thru french fries and takeout pizza as contributors to kids being overweight.