Hollywood star Kathleen Turner will now star and direct herself – in the world premiere of an off-Broadway play about transgender identity.
That's because the original director and Turner's big-name co-star have left the project.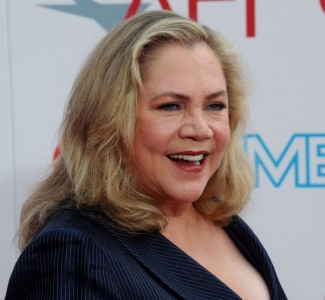 Turner has stepped in to replace Nona Gerard as director of John S. Anastasi's "Would You Still Love Me?"
Singer and actress Deborah Cox has also split and will be replaced by Roya Shanks.
Turner is the star of films like "Romancing The Stone" and "Prizzi's Honor." In "Will You Still Love Me?" she plays the mother of a woman who is considering gender re-assignment surgery.
Previews begin September 26th at New World Stages.