For the next four days you'll have to get used to the fact that there is no TTC streetcar service along King Street between Bathurst and York  and no automobile traffic between University and Peter.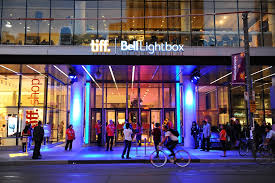 That part of King is now a pedestrian mall to accommodate the annual Toronto International Film Festival.  The TIFF Street Festival includes a stage with free musical acts, icons from the past 40-years of TIFF and a food truck villiage.
The TTC is adding additional buses along Adelaide and Richmond to make up for the streetcar diversions.