As of today, Queen Elizabeth is the longest reigning monarch in British History.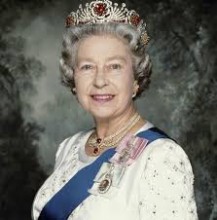 As of today, the queen has reigned for 63 years and seven months.  That translates to 23,000, 226 days, 16 hours and approximately 30 minutes.  That's longer than the previous record holder, Elizabeth's great, great grandmother, Queen Victoria.
British Prime Minister David Cameron led tributes in the House of Commons.  There was a salute on the River Thames.
The 89-year old monarch celebrated the occasion on official duty in Scotland.