The man whose name became synonymous with on-screen terror has died at the age of 76.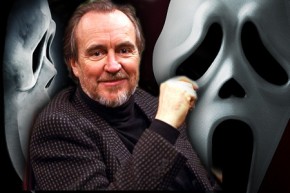 Wes Craven was was responsible for some of the most scream-worthy scenes ever on the big screen, including the "Scream" movies and his signature "Elm Street" films.
While Craven will be remembered for his touch with horror, He also directed the 1999 drama "Music of the Heart," which earned Meryl Streep an Oscar nomination.
Craven passed away yesterday at his home in Los Angeles after a battle with brain cancer.