The union representing Ontario's Francophone teachers is scheduled to return to contract negotiations with the province today.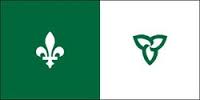 Ontario's secondary school and Catholic teachers have already reached tentative contracts which still need to be ratified.  The province still needs agreements with elementary and Francophone teachers as well as with other education workers and support staff.
The Elementary Teachers' Federation is scheduled to return to bargaining on September 1st, and has threatened to ramp up a work-to-rule campaign that started last spring if there's no deal when classes begin September 8th.