Kevin Bacon will star in a stage adaptation of the story that inspired Alfred Hitchcock's 1954 classic film Rear Window.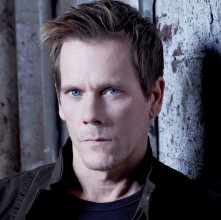 Hartford Stage in Connecticut said today that the movie star will headline the haunting tale of a man in a wheelchair who witnesses a possible murder. It's been adapted for the stage by Keith Reddin and will run from October 22nd to November 15th.
It will be directed by Hartford Stage Artistic Director Darko Tresnjak, who nurtured the Broadway hit A Gentleman's Guide to Love and Murder also at Hartford Stage.
It's produced by Charlie Lyons, Jay Russell and Jeff Steen.
Bacon is a Golden Globe Award winner whose films include A Few Good Men, Apollo 13 and Footloose. He's been on Broadway in Slab Boy and An Almost Holy Picture.
(The Associated Press)