A new report out of England today is documenting the impact that Alzheimer's disease is having and is likely to have over the next 35 years.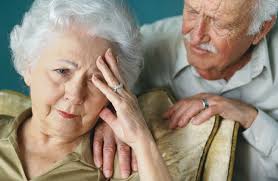 Alzheimer's Disease International says there are currently about 47 million people world wide living with dementia and those numbers are projected to double every 20 years increasing to about 130 million by mid-century.  The agency reports the there is one new case of dementia confirmed world-wide every 3.2 seconds.
The organization says the global bill for treating dementia world wide is now in excess of $800 Billion and is expected to become a trillion dollar disease in just three years' time.
To put that into prospective, the organization says if global dementia care were a country, it would be the 18th largest economy in the world, and would exceed the market values of companies such as Apple and Google.
Alzheimer's Disease International says the reasons for the increases are simple; people are living longer and the risk increases dramatically as we age.  The group also reports 58% of those affected are in developing countries.