Reports from Greece indicate the the president of financially-beleaguered country is going to ask opposition leaders to try to form a new government.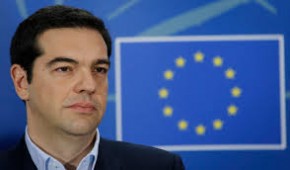 Prime Minister Alexis Tsipras has resigned and called an election which will likely be held next month.  Tsipras, who has been the Greek prime minister for just seven months, said he had a moral duty to call an election now that a third bailout from European creditors has been secured.
However, Tsipras is facing a rebellion within his Syriza party over the bailout. The BBC reports today that 25 rebel Syriza MPs will join a new party, called Popular Unity which will be led by a former energy minister who is strongly opposed to the bailout deal. The new party becomes the 3rd largest in the Greek Parliament.