The late Sam Simon's art collection is going to be auctioned off for charity.
Simon was the co-creator of the hugely-successful animated series The Simpsons.
He died from colon cancer on March 8th – at age 59.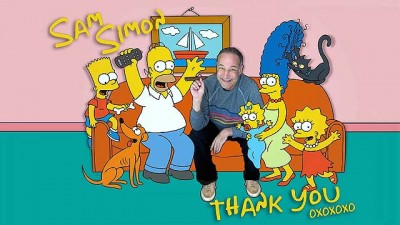 Among the items to be auctioned by Sotheby's are a Rodin sculpture of the author Balzac – which could bring $350,000 – as well as a painting of a boy and his dog by Thomas Hart Benton titled T.P. and Jake – with a pre-sale estimate ranging from $1.5 million to $2.5 million.
There's also Simon's personal collection of memorabilia and other objects – including a 1990 The Simpsons pinball machine – which will be offered in series of sales through the autumn and into next year.
Sotheby's has valued the collection at between $7.7 million and $11.5 million U.S.
There are over 260 lots to be spread over 11 auctions – starting September 19th and ending in June 2016.
Simon is credited along with cartoonist Matt Groening as co-creating The Simpsons. He left the show in 1994 and concentrated on philanthropy.
All proceeds will go to the Sam Simon Charitable Giving Foundation – which supports animal welfare, disaster relief  and other causes.