At 57, veteran Zoomer actress Sharon Stone has gone au natural in a stunning new photo shoot for Harper's Bazaar….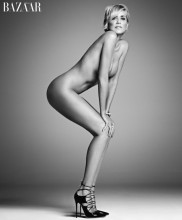 Photographer Mark Abrahams filmed the "Basic Instinct" actress wearing nothing but diamonds and Jimmy Choo heels.   Stone says she's aware her derriere looks like a bag of flap jacks , but at a certain point, she says you start asking yourself "what really is sexy?"  She thinks it's being in the moment, having fun and liking yourself enough to like the person you're with.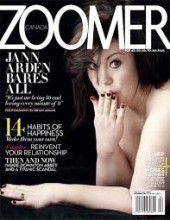 Stone isn't the first zoomer to do this. Canadian singer songwriter Jann Arden posed nude for a Brian Adams pictorial in a 2012 edition of Zoomer Magazine.