Toronto Councillor Norm Kelly is the new Titan of Twitter.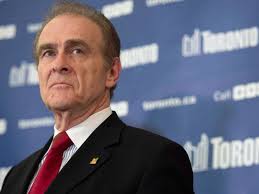 One tweet at a time, the 74-year-old councilor who represents Scarborough – Agincourt, has become a social media phenomenon and is rewriting the rulebook.  Kelly hit the 100,000 follower milestone after months of defending Toronto hip hop artist Drake,  paying tribute to a dead racoon and generally being very, very witty.
Kelly says some politicians, maybe the majority, use Twitter as an extension of their political life.  But he says he deliberately decided not to do that.  Instead he focuses on sharing his sense of pride in Toronto and the humour of everyday life.