The FBI is asking for help in the search for two of six N.C. Wyeth paintings – stolen in 2013 from a home in Maine.
The agency is offering $20,000 for information leading to the discovery of the two stolen paintings -created by the American artist and illustrator.
–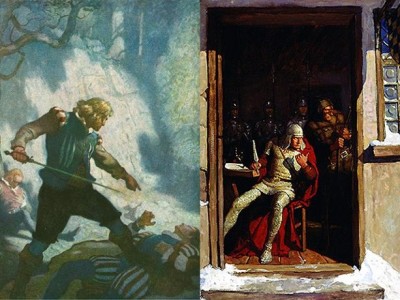 The four other works were recovered from a Beverly Hills pawn shop in December – and are estimated to be worth up to $2 million.
Three men have been convicted in connection with the art heist – but the FBI says the person responsible for stealing them – remains unknown.
The agency says the remaining Wyeth paintings could be anywhere in the world – and may never be found.