Toronto's multi-diciplinary Luminato Festival is losing Artistic Director Jorn Weisbrodt.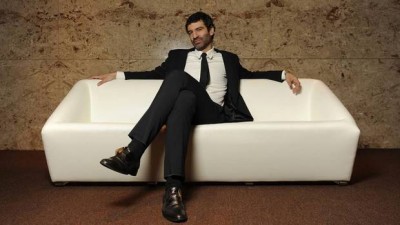 The arts and culture extravaganza will celebrate its 10th anniversary next year – and that will also mark the fifth and final year with Weisbrodt at the helm.
After that, he'll re-locate to New York City – where he shares a home with his husband, Rufus Wainwright.
In a statement, Weisbrodt says he's extremely grateful for the opportunity to have headed up Luminato – and he considers some of the things he's done at the festival to be the finest of his career.
2015 Luminato highlights include a re-imagining of the immense "Apocalypsis" by R. Murray Schafer : with 1,000 performers on the stage of the Sony Centre.
The festival's board and CEO have launched an international search for an Artistic Director to take Luminato into its second decade – beginning with the 2017 event.