Canada's new Chief of Defence Staff is laying down the law for senior commanders – concerning sexual misconduct in the military.
And inappropriate jokes of a sexual nature, unwelcome advances and racy photographs  are among the actions specifically prohibited by General Jonathan Vance.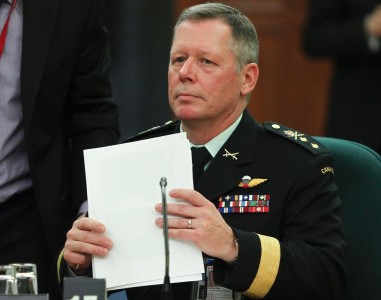 The festering issue has grabbed the attention of the defence establishment – since the publication of a blistering investigation last spring – from former Supreme Court justice Marie Deschamps.
She wrote that sexual impropriety was "endemic" in the Canadian military – where leaders tolerated a pervasive "macho" culture – and female members of the Forces were afraid to report harassment – and even assaults.
The new defence chief has said that bullies are not welcome within the ranks – and they are often the least effective members in combat.
Vance's order specifically instructs commanding officers to take "prompt and decisive" action the moment they hear of a complaint – and he warns that "all leaders" in the Forces are accountable for failures – that permit the current culture to continue.