Some British academics have delved into the crime mysteries of Agatha Christie – and come up with a formula that they claim can predict the identity of the killers – in the famous "who-done-it" stories.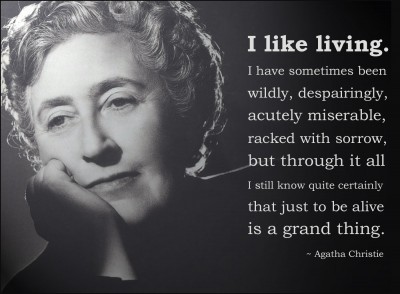 Christie fans know The Queen of Crime Mystery sprinkled plenty of plot twists and red herrings throughout her stories – and kept the excitement high.
To commemorate the author's upcoming 125th birth anniversary – a team of university researchers were commissioned – in aid of making it easier to solve Christie's plots.
They analyzed 27 of her 83 books.
Their conclusions included these tips: If there's a strangled corpse – look for a male killer. Country House setting? The killer will be a woman. And trains and automobiles also point to a female criminal – but boats and airplanes indicate it's a man.
Collections Specialist Mariza Del Bianco of the Toronto Public Library doesn't think much of the project – and she says the whole point of enjoying a mystery is to figure it out yourself.