Artist Anish Kapoor is outraged about a sculpture in China that looks like his famous "Cloud Gate" in Chicago.
The renowned British-Indian sculptor says he's shocked at the "blatant plagiarism" of his giant silver work – that resides in Chicago's Millennium Park and reflects the city's skyline.
The piece has become known around the world as "The Bean."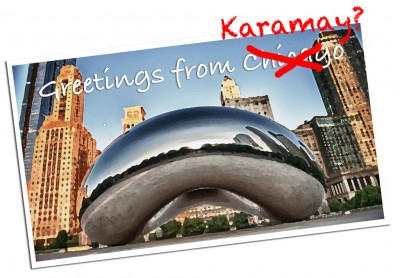 Chinese media reports say "a stainless steel sculpture in the shape of an oil bubble" will be unveiled later this month in the city of Karamay,  in the region of Xinjiang – and carried photographs of the Chinese sculpture, which resembles Kapoor's.
Kapoor says he wants to sue those responsible and added – "Chinese authorities must act to stop this kind of infringement."