Unionized workers at London's National Gallery have launched an indefinite strike in a long-running dispute over privatization.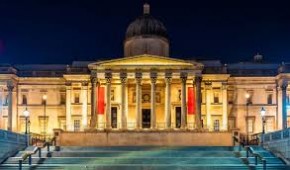 The employees have staged a series of walkouts in recent months to protest the privatization of visitor services, including security.
Picket lines went up for real today outside the gallery in Trafalgar Square affecting access to some areas of the institution and causing a large number of education events to be cancelled.
The gallery has said that no jobs will be lost but that privatization would allow it to operate more flexibly.
The National Gallery attracted 6.4 million visitors last year, ranking it attendance to the British Museum.