Experts in France have determined the piece of a wing did come from Malaysia Airlines Flight 370.
Malaysian Prime Minister Najib Razak says "an international team of experts have conclusively confirmed that the aircraft debris found on Reunion Island is indeed MH370."
It recently washed ashore on the Indian Ocean island and was sent to France.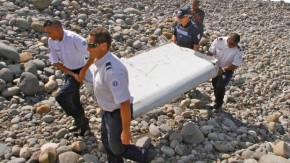 Investigators will now analyze it to try and determine what caused the plane to go down in March, 2014.
There were 239 aboard the flight, including two Canadians.
The Boeing 777 vanished after veering far off its planned northerly course from Kuala Lumpur, Malaysia to Beijing.